At Montare Behavioral Health, we believe in the power of education and innovation to drive positive change in the mental health field. That's why we are excited to announce our new on demand learning platform, Emerging Themes in Behavioral Health. This platform is designed to provide mental health professionals with the latest research, best practices, and emerging trends in the field of behavioral health. Our courses are led by experienced clinicians and experts in the field, and cover a wide range of topics, from trauma-informed care to evidence-based therapies. We believe that ongoing education and professional development are key to providing the highest quality care to our clients, and we are committed to supporting mental health professionals in their journey of growth and learning. Whether you are a seasoned clinician or just starting out in the field, our platform has something for everyone. Join our community of mental health professionals today and start learning with us.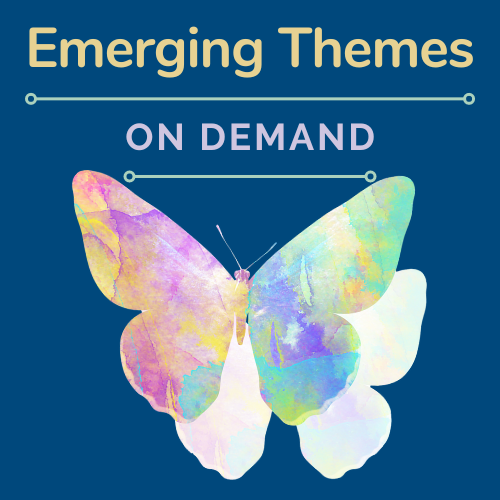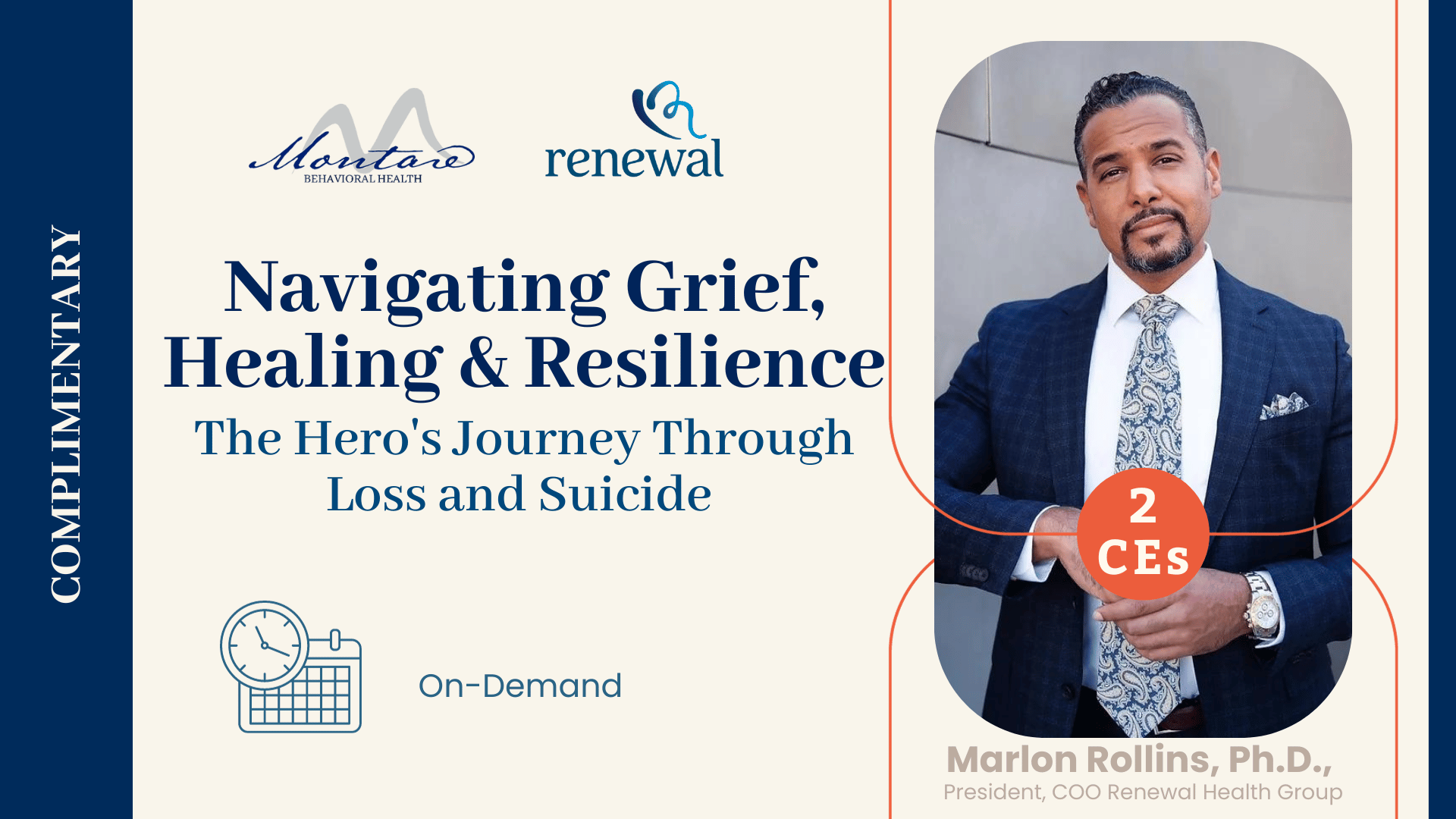 A VERY SPECIAL HEARTWARMING TALK BY DR MARLON ROLLIN'S.

Navigating Grief Healing and Resilience: The Heros Journey through Loss and Suicide
Our GIFT to you; Learn & Earn 2 CEs
It can be very challenging for clinicians to properly identify and support clients who may be at risk of suicide. Inspired by his own personal story about suicide loss, grief, healing, and resilience, Dr. Marlon Rollins will share valuable knowledge and skills to enhance our understanding and approach to suicide prevention.
 ON-DEMAND COURSEWORK – Earn up to 15 CE's